This Is How You Become a Travel Nurse: 5 Expert Steps to an Easy Transition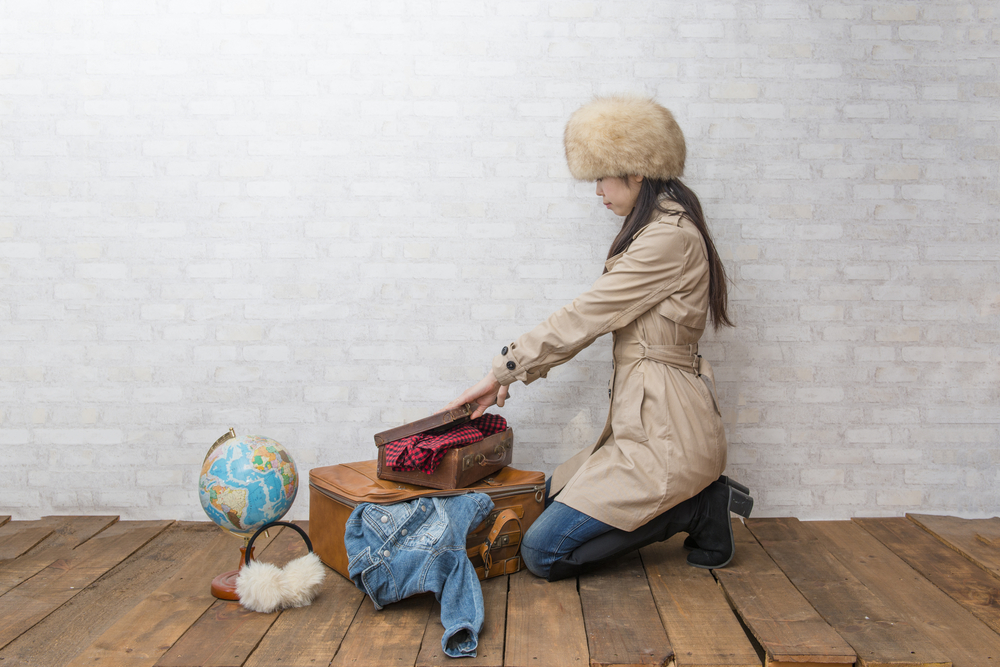 Travel nursing is one of the most unique opportunities within the nursing profession. There are few other positions where you can uproot yourself from your hometown and explore new and exotic locations while still making a livable wage. While the benefits of travel nursing are exciting, experienced travel nurses will tell you that there is a lot of planning that goes into the process. Jennifer, a relatively new travel nurse currently on assignment in Hawaii, advised that "I really had to do my research to figure out how to make this dream a reality. I'm single and have no children, so I knew this was the best time in my life to explore the world of travel nursing." She presented the following five tips that helped turn her dream into a reality:
5 Tips to Become a Travel Nurse
1

Pick a destination

Jennifer stated, "There are literally countless places that employee travel nurses for short assignments. I have friends who travelled to Alaska, California, even Montana! I would recommend thinking of a short list of places that intrigue you as you begin to explore the possibilities. Also, be open to places you may not have originally thought of. Some of the coolest experiences other nurses have shared with me were gained in places that weren't on their top 5 destinations list!"

2

Research the licensing requirements

As a working registered nurse, you are probably aware that every state has different licensing requirements. If you are licensed in a Magnet State (the Magnet Compact is an umbrella of states under which a nurse can work with one license) your license may cover several other states of interest. Regardless, do the research on licensing requirements in your states of interest and be prepared to take additional steps to obtain licensure for future locations in which you will work. A travel nursing agency can help immensely with this aspect.

3

Find a reputable agency

There are many different agencies in varying sizes and locations that can help you navigate the tricky process of choosing a travel assignment and making it a reality. Jennifer states "I had a friend who had done travel assignments and expressed my interest to her. She hooked me up with the agency she had worked for and I started from there." Usually these agencies have recruiters who will help you, step by step, to get set up in an assignment.


Most agencies have websites that can give you an idea of possible assignments

4

Pack appropriately

When you're travelling across the country for a twelve week assignment, you need to be as prepared as possible. There are several options for lodging, and accommodations can differ greatly. "Some nurses choose to let the agency set them up with housing, and others just take the stipend offered by the agency and find a place on their own. Some are furnished, some are not. Make sure you know what the accommodations provide and bring what they don't (for instance some places do not provide towels, sheets, blankets, etc.)" advised Jennifer.

Here is a short tutorial about effective packing:

Regardless of accommodations, there are certain basics that every travel nurse should pack:

documents (driver's license, insurance card, birth certificate and social security card, nursing license)
appropriate clothing for the climate of your assignment
uniforms that meet your facility's guidelines
any medications and toiletries that you routinely use at home
a few pictures in case you get homesick
your electronic devices and chargers

5

Once there, be prepared to show off your skills

"It sounds silly, but when you're the new girl (or guy) in town, other nurses may be tough on you at first. They may give you difficult assignments as a way to force you to prove that you deserve to be there. Take it in stride. Indeed, seasoned nurses sometimes tend to "eat their young" and so you must be mentally prepared to step up to the plate at first. Travel nursing is not for the faint of heart, so it's best to obtain some experience before you jump in headfirst.
This is one of the companies' checklist for becoming a travel nurse:
With a base of knowledge and the support of a good agency, travel nursing can be an amazing opportunity for a confident nurse to explore new territories and build their skill set while making amazing memories.